Villas On The Green Site Map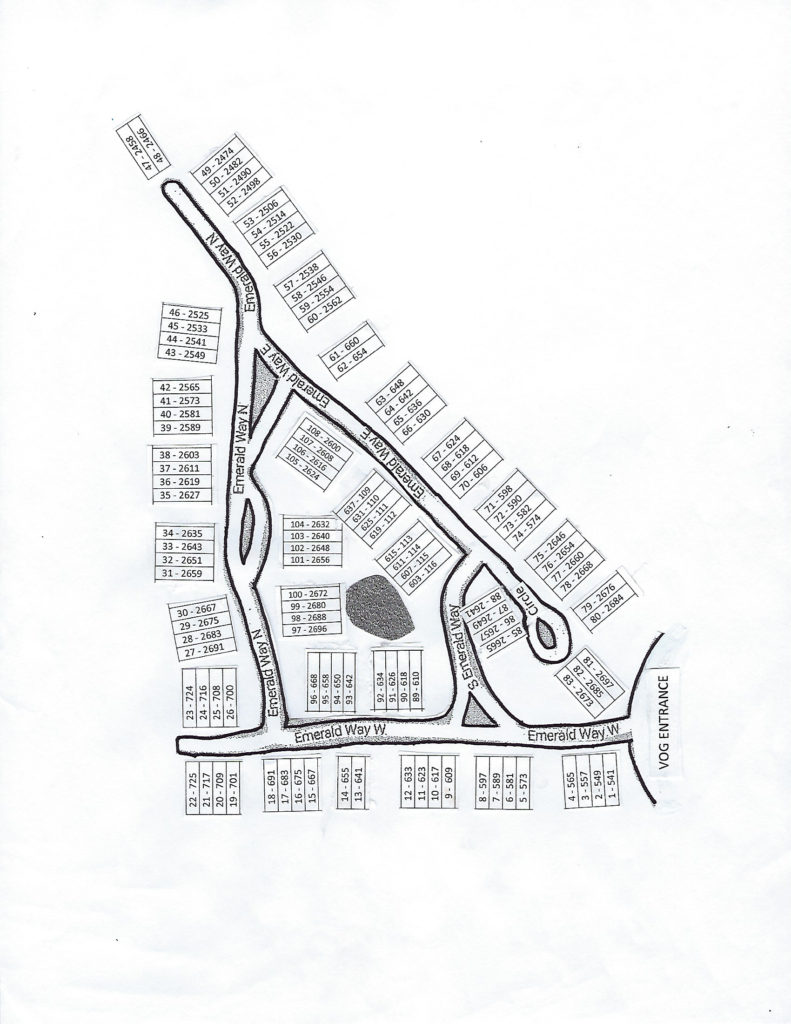 Driveway Replacement Project Approved
You may have heard the Driveway Replacement Project has been approved by our HOA Board. By now you should have received a bulletin in the US Mail explaining the Special Assessment payment schedule. Keep an eye out for more information regarding the construction schedule, paver color selection and other items related to this effort both on this web site and the US Mail. This project should provide a wonderful "face lift" for our community.
FOR IMMEDIATE RELEASE – October 23, 2017



Hurricane Debris Removal & Bulk Collection Update
DEERFIELD BEACH – The City appreciates the patience and cooperation of all residents as it completes the removal of storm debris from our roadways and neighborhoods.
Through Sunday, October 22nd, more than 20 million pounds of debris had been collected.
The majority of hurricane debris collection has now been completed, and City crews have begun to return to regular bulk collection schedules.
When putting bulk materials out at the curb, please remember the following guidelines to ensure proper collection:
Only place items out for bulk if they do not fit in your garbage cart.
Items must be placed in the swale before 

7:00 am

 on your collection day, and not more than 12 hours in advance.
Leave large yard waste in a loose pile; only bag grass clippings.
Bulk piles must be place 7 feet away from garbage and recycling carts, and away from mail boxes, low wires, fire hydrants, etc.
Bulk piles cannot exceed 7 cubic yards; residents will be charged $15 per cubic yard that exceeds 7 cubic yards.
Private landscapers must dispose of all debris generated by their work. It is the homeowner's responsibility to ensure that the private landscaper removes their debris. Homeowners will be charged for any debris left by a landscaper.
All construction debris (carpet, tile, drywall) and wood products warrant a $15 per cubic yard charge.
For additional information on bulk collection, contact the Department of Sustainable Management at (954) 480-4391 or visit www.DFB.city/sustainable.
9/29/17- As of today we have a sample of three different color pavers at the pool parking area. Please keep in mind that these pavers are 1 inch used for walkways and we will be using 2.5 inch for all driveways. We welcome your feed-back.
1/9/2017 – Many owners have received notices to replace their front gates or other metal structures adjoining properties as a or part of a common wall. The total notice count sent to owners is approx 50. While some are painted, most are not and in need of painting – the notice for replacement was sent out after inspection since the painting project for our community began.
Below is a list of vendors we have used in our community with owner satisfaction. If you find a vendor is not responsive, please let us know and we will remove their company from the list, and as usual owners are welcome to use any licensed vendor they choose.
Cypress Door and Lock- 954-917-3667
National Fence and Gate- 561-276-0407
Abba Fence- 954-655-9565
Per our bylaws, if you do not resolve the gate and associated structures within the allotted resolution time on your notice or advise the Property Manager of a completion date, the HOA has the authority to perform the work and add a handling fee. If collection or replacement issues arise, they will be handled in the normal fashion per our guidelines and bylaws. Non resolution is not a course of action that the Association wishes to pursue and we seek your cooperation in maintaining your property to the standards in our community.
9/21/2016 – Paint Colors The paint colors have been selected through a process of a Benjamin Moore Paint Color Consultant, homeowners and the HOA Board of Directors. Additionally, the paint vendor from Benjamin Moore will be inspecting the process of the painting project.
Here are the names and codes for the future colors:
Wall paint is Benjamin Moore (Montgomery White) HC-33
Trim & garage door paint is Benjamin Moore (Sugar Cookie) OC-93
Front door paint is Benjamin Moore (Abbey Brown) 1225
These colors will be posted and on file with one local vendor in Deerfield Beach:
• Medallion Paint in the Publix shopping center on the SE corner of Hillsboro Blvd and Federal Highway
9/3/2016 – While our community is designated as single-family homes, we do have restrictions unlike most other traditional stand alone home ownership agreed to at the time of ownership. That becomes important because many new and current owners are renovating the interior of their property in a variety of ways ranging from a hot-water heater or single-room redo to a full unit renovation. Regardless of scope, owners should be aware that permits from the City of Deerfield Beach are required for almost all renovations.
Historically, if permits are not obtained, the City of Deerfield Beach has the choice of requesting the work be removed, imposition of a fine in addition to the application fees associated with the respective renovation. Each owner engaging in any level of renovation is advised to check the municipal requirements. If you have any questions, please visit the municipal website or contact them for guidance click here.
Regardless of scope of work, it is the owner's responsibility to obtain approval from your Homeowners' Association before applying for a permit and comply with their requirements. Any application(s) can be sent to the Architecture Committee on line at: www.villasonthegreen.net.
A condensed sample of work requiring permits for condos and HOA's can be accessed by clicking here.
A list of applications and permits for Deerfield Beach can be accessed by clicking here.
The HOA does not the have responsibility for renovation requirements but it is the HOA's responsibility to ensure that all community owners are protected from unlicensed contractors and any improperly completed renovations that may present unknown risks such as fire due to improperly completed electrical work. While an owner who completes a project(s) without a permit(s) may consider it unnecessary and a way to reduce cost at the time, during most any reputable home inspection prior to a sale, historical permits for the property are pulled to match the improvements for the property. Discrepancies(s) of permits to work done in the property will also potentially block, delay or result in fines.
4/14/2016 – After multiple attempts with multiple vendors, the Board of Directors has identified a manufacturer / supplier that is extremely close to original exterior lighting for both newer and older style model units. Homeowners can tell if they own a newer style vs older style by the end unit garage size – the newer style will have a 2 car garage at the end and the older style end units will have a one car garage.
In addition to being almost identical to the original ones, Melissa Lighting price point for these is between $135 – $190 and have a relatively short order window / availability. These exterior lighting are significantly lower than the $300+ dollars and 6+ months lead time from our previously identified vendor. We just assessed that to be too much money and too long of a wait for product.
The specifics for each style unit and part number, and unit mounting location are as follows:
Older Style Units:
Garage Mounted = PN 17904 Large = $189.98
Post Mounted = PN 1790 Medium = $182.11
Wall Mounted = PN 1774 Medium = $153.75
Newer Style Units:
Garage Mounted = PN 1774 Medium = $153.75
Post Mounted = PN 1770 Medium = $135.48
Wall Mounted = PN 1774 Medium = $153.75
To view the attached .pdf invoice, click here. These pages will provide homeowners a sketch, the contact information for the distributor, and a specific contact, "Bob". To avoid any confusion, all orders will be placed directly with the distributor. VOG will not keep any inventory on hand.
If your fixtures are broken or need to be replaced, these are the approved fixtures for our community.
If you have any questions please contact the Property Manager, Dina Manginelli @ 954-427-8770, DManginelli@campbellproperty.com or go to the web site www.villasonthegreen.net and access the CONTACT US tab.
City of Deerfield Beach
Main website:              http://www.deerfield-beach.com/
Customer Connection
Quick Dial, District 4